It's not an attorney's job to host client medical records.
But there are still many benefits available to law firms—regardless of size or the type of law you practice—who make accessing health records online a priority.
Getting medical records online helps you streamline communication with clients and medical providers, save on expenses, and can even speed up settlements.
Here are 11 benefits you stand to gain by accessing your client's health information online through a secure portal.
1. Access the Most Up-to-Date Files
Waiting for medical records to arrive in the mail or for your client to bring them to your office is a waste of time.
And even when they're sent quickly, you don't always wind up getting all the information you need to calculate damages.
Accessing health records online gives you access to the latest information. And you can access it on your schedule 24/7 instead of waiting to make phone call requests during normal business hours.
2. Improves Client Quality of Care
Clients who are suing for personal injury are often in a delicate state of mind.
Often, in the event of a serious lawsuit like medical malpractice or wrongful death, clients sometimes can't always cope with the demands. This leaves you as an attorney to do most of the heavy lifting.
In these circumstances, being able to access health records online can be an incredible asset for you and your clients.
Even if they're struggling, you can reassure them that you'll be able to do their job once they authorize the documents being sent your way. get the money they need to pay bills or take care of medical expenses faster
3. Allows You To Scale Your Business
Being able to access health records online is huge for any law firm that wants to grow or scale.
Using a secure cloud-computing platform or an attorney management software eliminates the need for more space or administrative equipment in your office.
You can expand your team or bring on more cases without adding more paperwork or logistics to your current systems.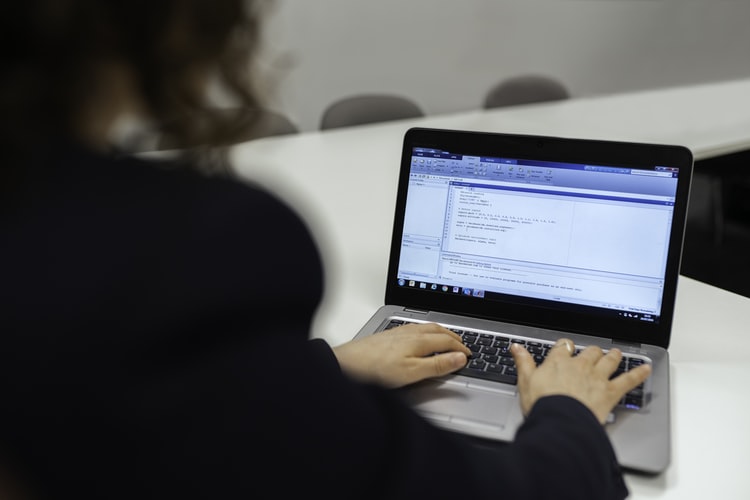 4. Streamlines Communication With Medical Providers
Your law firm is busy. So is the medical provider (or providers) you're contacting to get medical records from.
Being able to communicate online through one secure portal is beneficial for all parties involved.
ShareScape connects busy medical providers directly to attorneys.
After logging in, you're able to see which medical providers are already on the app. Since the online portal works best when everyone's on it, we encourage you to let us know when there's a medical provider you'd like listed!
5. Medical Providers Are Trending This Way
Medical facilities of all sizes are showing that EHRs and other tech tools are their future.
The use of EHRs for storing and sharing patient health records has more than doubled since 2008. (*)
It makes a lot of sense for medical providers. Online portals simplify administrative tasks like coding and billing and make sending and receiving documents so much easier.
Attorneys can reap the benefits of using an online portal without paying a dime. You being online helps save them money, and they handle the costs out of their end. It's a win-win!
6. Helps You Calculate Damages Faster
Faster access to medical records helps you calculate damages faster. With current and past medical records at the click of a button, you can review all the documents you need to accurately determine a figure for your client.
Accessing your health records online could cut the time you need to write up a demand letter in half or more, which is great for business.
7. Speeds Up The Settlement Process
Speaking of picking up business, the average settlement claim takes about 6 weeks.
But as you know, this can vary widely and sometimes be much longer. Digital medical record sharing for attorneys may put money in your client's pockets faster.
People who have a good experience with your law firm are also more likely to share your name with others. So getting online can be good for business in more ways than one.
8. Keeps Client Health Records Safe and Secure
So much can go wrong when handling physical copies of client health records.
They could get lost in the mail. Even responsible clients may damage or lose their information, or not bring in all the files you need, which means more time before you can start their claim.
Today, accessing health records through an online portal has never been safer. ShareScape is built with state-of-the-art security features on Amazon Web Services.
9. Keeps You HIPAA Compliant
Remaining HIPAA compliant when accessing health records is essential for protecting your law firm.
The problem is, HIPAA compliance keeps evolving. For example, recent updates in 2021 require stricter compliance by third parties, which includes attorneys.
Some states are beginning to classify attorneys as "business associates," which means more aggressive compliance measures must be taken.
It's never been more important to protect your client's data. Using an online portal will do just that.
10. Prepares You For PMEs
PMEs, or primary medical examinations, can put a real wrinkle in your PI claim.
Having access to your client's health records online allows you to review all the information (at least what's been disclosed to you) when PMEs are completed.
While PMEs generally contradict or dispute the initial claims or extent of injuries, you have all the resources possible in front of you to negotiate a settlement out of court.
11. Saves Money On Postage
If you're running your law firm, you know that every expense matters.
Moving towards online medical record sharing saves you hundreds in postage, letters, official letterhead, and printing costs each year.
The best Online Portal for Attorneys and Medical Providers
Being able to access your client's health records online is beneficial in so many ways.
And the best news is, you don't even have to pay for it!
Learn how ShareScape connects busy medical providers with attorneys at no expense to you or request a demo today.