Figuring out how to scale a law firm in today's competitive marketplace can be challenging.
It is estimated that there are around 130,000 practicing personal injury lawyers in the U.S. (*)
That means about 7 percent, or 1 out of every 14 lawyers, works in the personal injury space. Competition is definitely a real thing.
But it's still possible to bring in more clients, grow your business, and expose yourself to new markets in your community—without working twice as many hours or investing all your money.
Here's how to scale your personal injury practice in 2021 and beyond.
Know Your Ideal Outcome
Personal injury attorneys have to be savvy, forward thinking people. These characteristics help you win in court and secure new clients. But too much of a good thing can hurt you when you go to scale your business.
Most attorneys will tell you they simply want "more." More clients, more revenue, more attorneys on their payroll with expertise to help them expand into new markets.
But that's the sort of vague thinking will just leave you frustrated and likely not growing.
So, when scaling a law firm, take some time to ask the big questions:
What exactly does scaling a law firm look like to you?
How many employees would you like to have 2, 3, or 5 years from now?
How much yearly revenue would you like to generate?
Will your PI law firm be known for something in your community? If so, what?
And most importantly, where might you need to invest money now to make these goals possible?
It's always nice to be reminded of. Stephen Covey in The 7 Habits of Highly Effective People said that effective leaders begin with the end in mind. So, what is your ideal outcome?
Hone in on Your Number One Money-Maker
Speaking of common self-help adages…
If you've read a self-help book or attended a leadership conference in the last decade, you've probably heard someone talk about the Pareto Principle, or the 80/20 rule.
This law states that 80 percent of your results are driven by 20 percent of your actions.
Put another way: most of what you do doesn't really matter. Only a few big actions you take drive results. And the more you prioritize the big movers and cut out the chaff, the more progress you'll make.
Scaling a law firm is a good time to actually apply the Pareto Principle.
To bring in more clients and revenue, you need to identify what your number one money maker is. Draw up a client avatar or write down the specific type of case it is. Then identify where those clients come from and what actions you need to take to double, triple, or even quadruple your intake.
Find the Niche Within the Niche
If you're stumped on what your number one money maker is (or could be) or just want to brainstorm ways to make more money, think small.
Ways you can identify smaller niches include:
Keeping up with the news and lawsuits in your area
Identifying research or trends in your area that might lead to future cases
Looking at your competitors and filling a void they aren't
There are so many sub-areas in the PI law firm space you could specialize in or become known for. For example "Car Accidents" is very broad. "Distracted Driving Accidents" on the other hand is much smaller and clear.
The pool is smaller, but people facing this type of case will turn to you if you're positioned for it.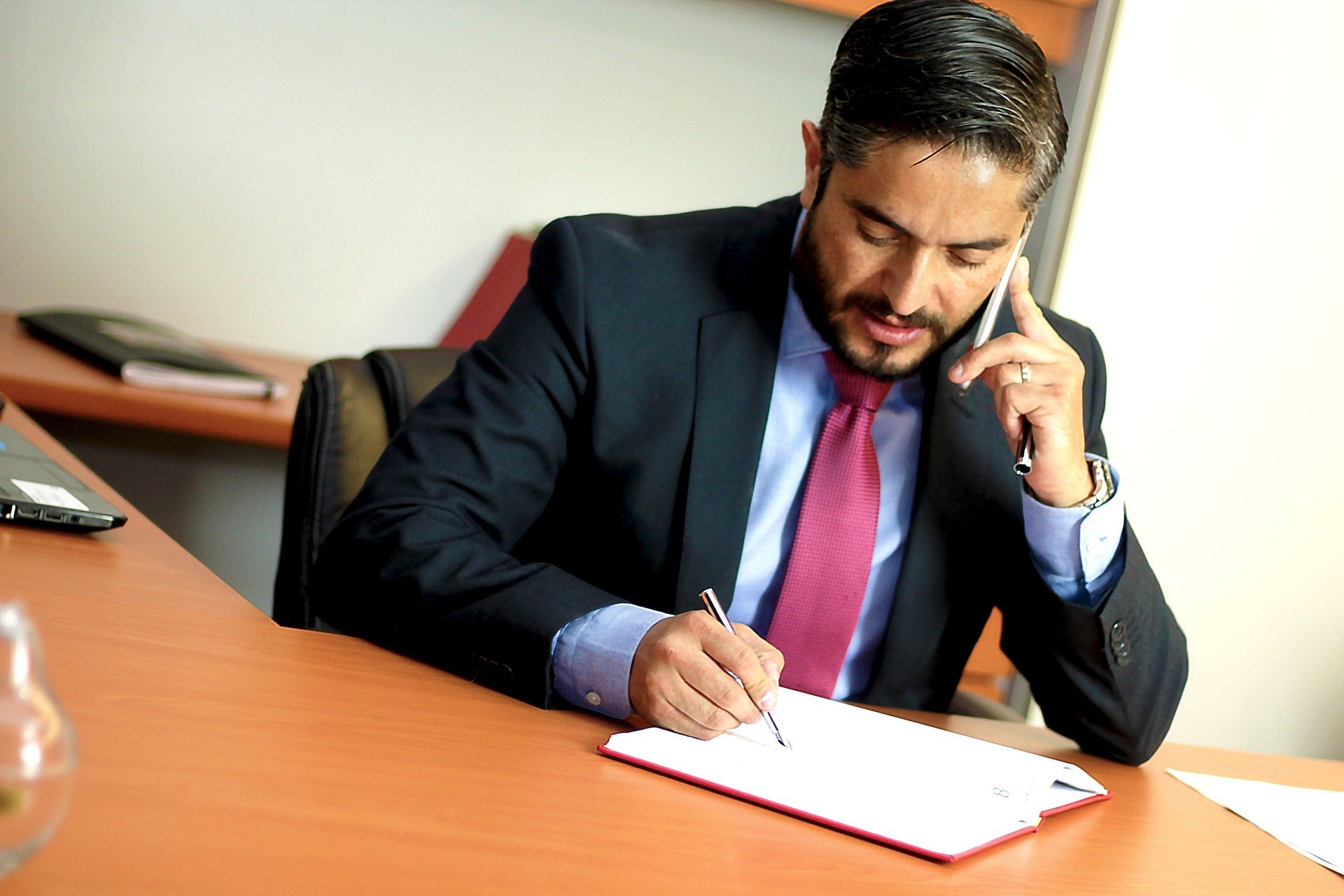 Optimize Where Clients Find You
Where is the number one place new clients find you?
Whether it's your website, on social media, or some place physical, think critically about how you can optimize it. Making sure new clients have a great first experience is always time (and money) well spent.
Many personal injury attorneys find that Google is their best friend. Do research on search engine optimization (especially local SEO) to learn about how to rank higher in places like Google, Bing, and Yahoo!, or look into hiring an SEO strategist.
Or perhaps you need to update your website or optimize it for lead generation.
Use Time-Saving Tools and Software
Did you know the number one time-waster of lawyer productivity is administrative tasks?
Time is your most valuable asset when you're scaling a business. To grow beyond your means you need to think and act like you haven't before—meaning you need to think beyond exchanging time for money and more about what you can automate or eliminate from your routine.
(Again, the Pareto Principle applies here.)
Fortunately, there are some amazing attorney CRMs and secure online portals that can streamline half your business.
Tools like ShareScape can connect you quickly with medical providers for easy medical record sharing.
Stop doing things that don't matter. Automate or outsource things anyone can do so you can focus on the things that matter most. Remember, 80 percent of your results are driven by just a handful of actions.
Determine Where You're Losing Time and Money
To figure out how to scale a law firm, find out where you're losing precious resources.
This tip applies whether you run a solo firm or manage a team of PI attorneys.
Assess where you're at with your day-to-day operations. If you have the budget for it, you can hire a consultant to identify your business's strengths and weaknesses.
If you don't, ask your employees. They can reveal blind spots you might not be able to see and help you come up with your strategy for scaling.
Have Your Business Tell a Story
Today, businesses are their own media platforms. The story you choose to tell about your business, your employees, and your clients online through social media matters.
And if you're not on these platforms, you're missing out on free eyeballs that could turn into referrals and clients down the road.
Considering your social media strategy and overall online presence is key to scaling your business. Depending on what you decide, it could even inform the type of clients you'll hone in on in the future as well.
How To Scale a Law Firm for Personal Injury Attorneys
Knowing how to scale a law firm as a personal injury attorney comes down to thinking through where you want to go and then honing in on high-leverage actions. It's more than just "doing more business." It's a shift in the way you think about your time, your employees, and your resources.
Fortunately, today's digital offerings make it easier than ever before to grow your business and bring in more PI clients. The field might be competitive, but you can absolutely start scaling today if you want to.
Learn more about how ShareScape connects busy attorneys and medical providers for seamless and secure medical record sharing today.