According to a recent American Hospital Association report, 92 percent of healthcare providers now use electronic health records (EHR) to store and manage information. (1)
However, the spike in healthcare providers using EHRs only tells half the story.
The same report also states that only around 50 to 60 percent of patients know about or use electronic health record systems to access their information.
ShareScape connects busy medical providers to law firms and integrates with existing EHRs to make life a little easier. We don't offer our own EHR product, but we can share some reasons why EHR patient portal software improves the quality of care in your practice.
Share them with your staff and educate your patients!
You Can Shorten First-Time Visits
Clients and healthcare providers often feel the same way about first-time visits: they can be time-consuming, if not wholly frustrating.
That can be costly for your medical practice; one study found that patients, especially those who are younger or paying out-of-pocket are very unlikely to return, even after just one bad experience. (2)
EHR systems allow you to set up new clients and collect new patient information ahead of time. Many even allow you to request past health records from a different hospital or doctor's office.
Our clients find that using digital health tools in this way can save patients up to fifteen minutes of handwriting on their first visit.
Patients Have 24/7 Access
One of the trickiest parts about using EHRs is getting your patients to register and learn how the portal works.
Some healthcare providers build this directly into their new patient onboarding. But it's not uncommon for some people (especially older people) to still not want to register or receive their documents electronically.
One way medical providers can incentivize them is to remind them they'll have 24/7 access to their records.
This way patients who need medical information outside of normal working hours are able to.
Scheduling Appointments Is Easier
Our clients tell us that it's important to educate patients on the benefits of using an EHR patient portal. One way you can do that is to explain how it'll save them time in the future, too.
Most EHRs allow clients to schedule or at least request an appointment directly through the app. You can also make it easier for them to complete other tasks, such as:
Accessing labs or other health information
Communicating with their doctor
Reviewing patient and patient decision support documents
A good secure online portal can reduce the number of administrative tasks workers have to complete. And it makes it much easier for patients to get what they need, too.
Younger Patients Prefer Digital Communication
You hear it said pretty often, but research shows it's true: younger people don't like receiving phone calls, listening to voicemails, or talking in person as much as older people do.
One study found that 7 out of 10 Millennials, for example, prefer to communicate digitally—over text, email and social media. (3) Millennials make up a large portion of today's workforce, and younger generations hit or exceed that percentage.
As a medical provider, make sure your younger patients know about all the functionality of your online portal. They'll be far more likely to use it if they know what it can do!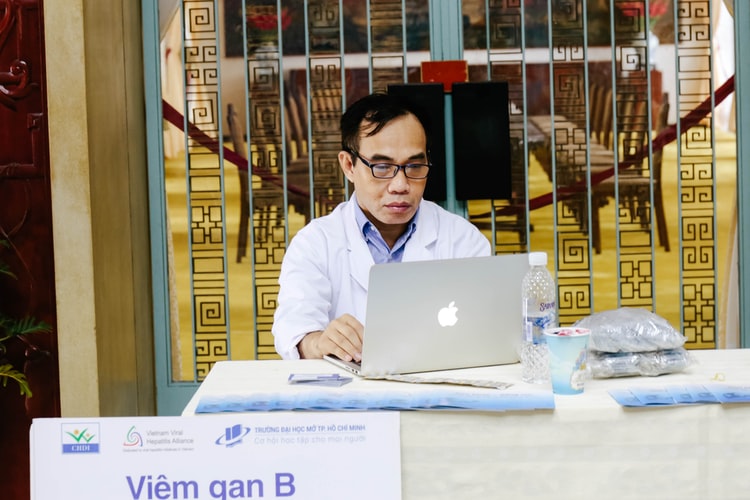 It's Customizable and Can Be Integrated
We've worked with enough hospitals and medical providers to know that EHRs are a major investment for your healthcare practice.
In our experience, the best EHR patient portals give you room to customize and integrate software that your practice needs. It's still expensive, but worth the price tag.
For example, you can customize your system to:
More accurately record and analyze data for your clients
Minimize time spent on the computer
Meet the needs of a small or large practice
Operate in a way your employees are used to
You can also integrate third-party products into your EHR system. For example, an application like ShareScape can be useful if you have patients who need their health records sent to an attorney as part of their personal injury claim.
It's Safe and Secure
One of the biggest reasons medical providers moved to EHR systems is for security. Businesses can get in a lot of trouble for leaking files in a negligent manner. A secure portal eliminates this problem.
Modern EHR patient portals are equipped with security features such as:
ONC-ATCB certification (this means it meets the national standards for security)
Password protection
HIPAA-compliant data encryption
Electronic health record systems also come with messaging systems that can easily be connected to a patient's email account.
The Benefits of EHR Patient Portal
If you're a medical provider, there are many benefits to hosting your own EHR patient portal.
Using an EHR already? Could an easy and secure cloud-based patient record sharing system make your life a little easier?
Request a demo and see what ShareScape can do for your business today.