Does secure email for lawyers actually exist?
A recent report shows that only 26 percent of attorneys use encrypted emails to protect their client's information. Encryption is a great start, but it's not the only factor to consider.
Sending unsecured emails poses a huge threat to your client's personal information and to your law firm.
And even though it might be tempting to use Gmail if you run a small business, there are better options.
Here's what you should know about using email for lawyers.
Does Secure Email For Lawyers Exist?
Today, there are ways to encrypt emails for lawyers that make it 'technically' safe for some attorneys to use. But that definitely doesn't mean it's the best approach or free of flaws or security risks.
There are several reasons why you shouldn't email files as an attorney:
Larger law firms (500+ employees) are twice as likely to experience security breaches.
Popular email providers offer some encryption services, but not all are truly end-to-end (the safest kind).
If sensitive documents are lost or stolen, your firm could be held liable and sued.
So the answer really depends on how big your law firm is and the type of law you practice.
For example, a personal injury law firm that sends and receives large numbers of medical records should not be using email.
Is Gmail Safe For Lawyers?
Google takes safety measures to protect the information you send in emails, but only guarantee it's safe coming from their end.
"Gmail is capable of encrypting the email it sends and receives, but only when the other email provider supports TLS encryption. In other words, encrypting 100% of all email on the Internet requires the cooperation of all online mail providers."
Keep in mind that Gmail is sort of the 'standard' for all generic email servers. So this likely is the case for any other generic email provider you use.
Obviously, Gmail offers benefits. It's free comes with plenty of nifty productivity tools for lawyers, like Google Calendar and the Google Tasks Panel. But you'd be better off not using email at all.
Using Outdated Email Servers
Most people that use generic email providers use Gmail.
Not for nothing, but did you know using an outdated email server (like Hotmail, AOL, Outlook, or Yahoo!) could say negative things about you to a potential client?
This may seem silly or judgmental. But one report found that recipients could identify key characteristics about people (such as your age and lifestyle habits) simply because they used AOL or Yahoo for email. 
So if you're using an outdated email server for your business, it's probably time to switch.
Gmail doesn't exactly scream "professional," either, especially if you run a big practice. Seeing as it only takes 2.6 seconds for a person to make up their mind about you or your business online, first impressions matter.
Besides the security risks, this might be a good reason to stay away from emailing your clients.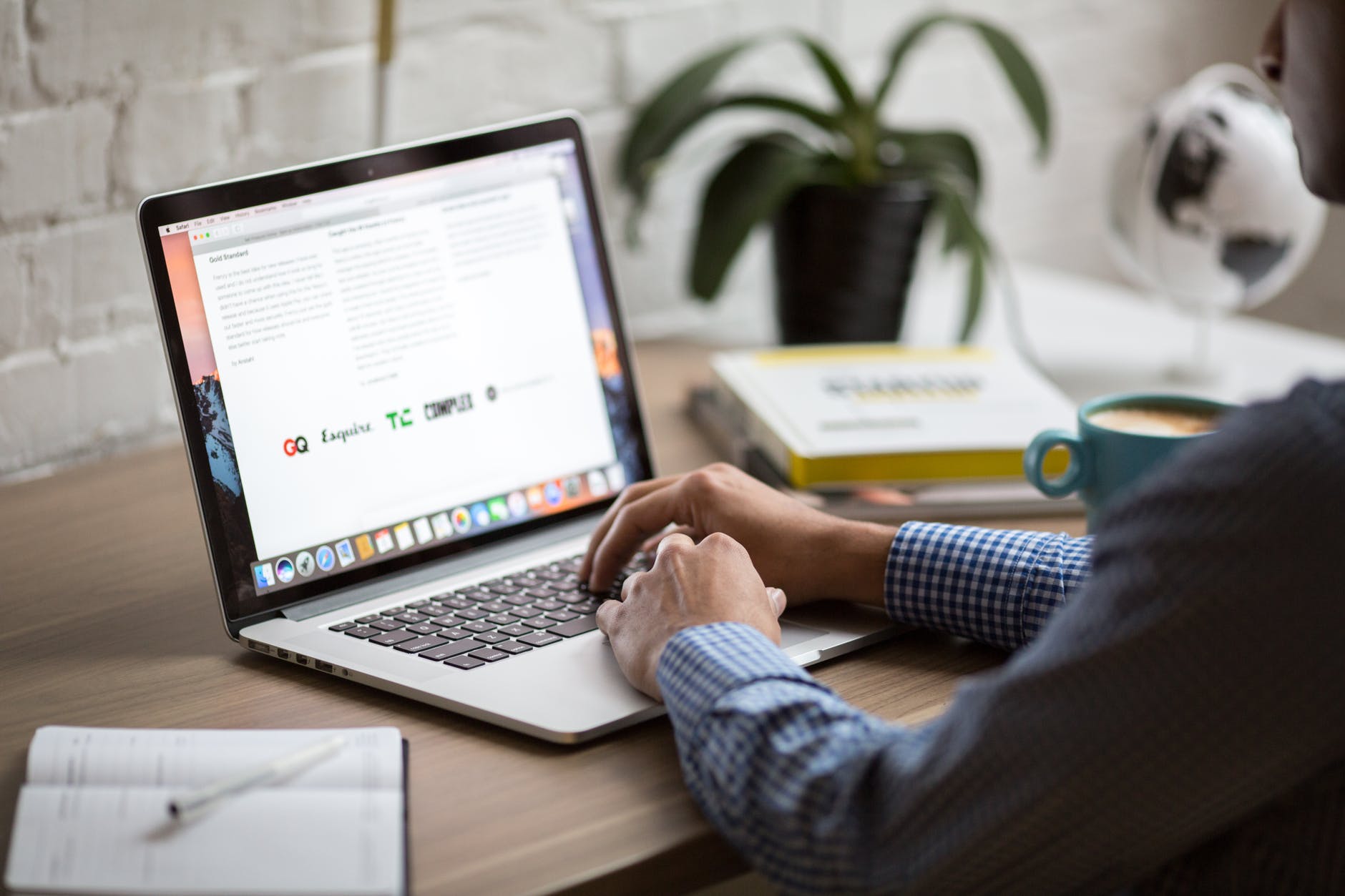 5 Ways To Secure Lawyer Emails
If you do choose to use it, secure email for lawyers is possible. But you should still take extra considerations to ensure your client's information is protected.
Here are 6 ways to do that.
1. Use End-To-End Encryption
End-to-end encryption protects emails from being accessed by unlawful or unauthorized third parties when they're transmitted from the sender to the recipient.
Compared to encryption in transit (what Google uses), this is much more secure.
You'd never have to worry about violating HIPAA rules if you used end-to-end encryption.
2. Review HIPAA Guidelines
Knowing what HIPAA says about secure online information sharing is important. Otherwise, you might violate a guideline you didn't even know existed.
Here are some things to keep in mind about sending lawyer emails and HIPAA:
Sending unencrypted medical records is technically HIPAA compliant; however, HIPAA rules state that if an email isn't encrypted, an alternative and equal security measure must be used instead. 
You're not authorized to mention a patient's name or any client information in the subject of the email. As an attorney, this protects your client's information. But it could also make it hard to find what you're looking for when skimming your inbox.
Basically, you can mitigate your risk by not sending emails or using high-end encryption.
3. Use A Secure Online Portal
If you choose to not use email, hosting your own secure online portal is a great way to go, especially if you run a large firm.
Since larger attorney practices are at the highest risk of a breach or security threat, it's kind of a no-brainer.
There are many benefits to hosting your own portal—some of which could even help your business grow.
One advantage is the ability to integrate solutions right into the platform that make your life easier.
For example, ShareScape connects personal injury attorneys to medical providers for easy medical record sharing. Everything is encrypted and hosted all on one platform.
4. Keep Softwares Updated
Hackers and cybercriminals are constantly evolving.
This is one reason why you have to update your Mac or PC software every few months. Along with bug fixes and new features, software designers try to stay one step ahead of people looking to steal your information.
If you choose to stick with email, make sure it's a company-wide policy to keep software up to date. This at least protects you from the latest and greatest threats and reduces the risk of a breach.
5. Disable or Monitor Your POP/IMAP Settings
POP/IMAP settings download messages and distribute them across your devices.
This is super handy for attorneys who need access to client information on their computer, phone, and tablet throughout the day.
The benefit of POP/IMAP is that the emails are removed from the server where they could be stolen. But the downside is they are now spread across several different devices. 
We've all left a device logged in somewhere before and forgot about it. Normally, it's no problem. But if you're sharing health records or other personal info, it could become a big issue fast.
In fact, if you choose to use email as your primary method for sending and receiving client information, anything you can do to eliminate the potential for human error is a good idea.
Safe and Secure Medical Record Sharing
There are definitely advantages to using secure email for lawyers. It's free, and generic email providers such as Gmail offer mostly secure platforms with encryption features.
However, your best bet is to stay away from email when possible. There are simply safer ways to go about sending files through the internet that will keep client health records and other important info safe and your law firm protected.
Learn more about how ShareScape helps busy medical providers connect personal injury attorneys for easy medical record sharing.